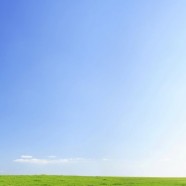 15 feet tree maintenance provides a wide range of tree services for commercial and residential customers including pruning, tree removal and bracing, emergency tree services  and comprehensive tree assessment management services.
Whether for reasons of safety, health or appearance, we provide a variety of tree trimming, cutting and pruning services for commercial customers. When trees are blocking entrances, footpaths, buildings, driveways, windows, gardens, neighboring properties, causing interference with broadcast services and satellite dishes, or if they're just plain growing out of control, we can help! Pruning can solve these issues as well as enhance the health and appearance of your trees, giving them a long and healthy future. Did you know that well maintained trees also sustain and increase property values? Another valuable benefit!
15 feet tree maintenance performs tree trimming and pruning services regularly and we are quite familiar with issues of the city landscape. From accessibility, wires and electrical lines, to close-neighboring properties and precise control of falling debris and clean-up, we are experts in these circumstances with many years of professional experience.
Tree Removal
If you have dead, dying, diseased, damaged, leaning, falling, rotted or decaying trees on your property,tree removal may be a necessary option. A compromised tree can pose major safety hazards to people and property and should be assessed by a professional to avoid potential risk of injury, damage and liability! If there are any issues that can be fixed with pruning, trimming, bracing or cabling, we can sometimes utilize these before tree removal is necessary, but you may need to have your tree removed if…
1) Tree has root problems
2) Tree has permanently damaged structural integrity
3) Storm damage has weakened structural integrity
4) Angle of the trunk leaning has become extremely curved.
5) Tree has insect infestation or disease
6) Tree is already at the point of rotting or decaying
Trees may also be removed because they are an undesirable species for the location, an obstruction in the landscape or blocking new construction.
In the case your tree does need to be removed, 15 feet tree maintenance performs tree removal safely, affordable and quickly!
Storm Damaged Trees
Heavy winds, rain, lightning and storms can wreak major havoc and cause tree damage, fallen branches, fallen power lines, car damage, roof and property damage, blocked paths and scattered debris – all things which can pose a serious danger to either your home and family or your business and customers. These conditions can also be a major safety hazard if not handled properly! Keep in mind that tree branches under pressure from high winds can still fall, snap or break even after the storm.
Emergency Tree Service
In the event of storm damage on your property, please don't hesitate to give us a call to perform a fast storm clean-up in the safest manner possible! We have many years of experience performing this service. We provide fast, reliable emergency tree service and emergency tree removal in Melbourne.
We offer free estimates and are fully insured!
Bracing
Tree cabling and bracing support systems can be used to provide supplemental support to tree trunks, limbs and branches that are leaning, old, damaged or otherwise compromised. When a tree has a structural defect or condition that poses a safety risk to people or property, cabling and bracing solutions can drastically reduce future hazard risks. Support systems can greatly help to reduce strain and stress on the tree and also help to further stabilize weakened trees for times of high winds.
We provide a dynamic tree maintenance system including periodical tree analysis and reporting
By engaging our comprehensive tree services, you and your business are able to:
Reduce the inherent risks associated with trees
Reduce the risk to public safety
Decrease potential damage to property
Provide sight lines for pedestrians and drivers
Provide clearance for vehicles
Provide evidence of tree management for insurance purposes or to meet any other statutory or company obligation
We perform detailed tree inspections that provide you with documented tree assessment, noting any potential hazards and outlining remedial requirements, and any costs relating to required action.