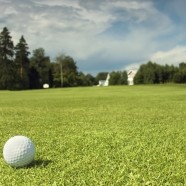 We provide a specialist service for golf courses including tree beautification, tree maintenance and emergency tree services after storms and disasters.
Enhancing the beauty of the trees on your golf course will elevate your course in the minds of players. Customised services can include tree pruning and shaping, tree removal, arborist consulting and more.
We work carefully with specialised equipment so we won't damage your precious turf and we work hard to clean up after any work we undertake. We take pride in revealing the natural works of art hiding within your trees, so your golfers notice how great your golf course looks and how good it feels to play there!
Why trim trees on a golf course?
Trees influence the game of golf in many ways. They frame the course. They define the field of play.
Trees offer golfers privacy and seclusion from adjoining tees, fairways, and greens.
Trees protect golfers, homes, buildings and cars from errant golf shots.
They cause golfers to choose their strategy in playing a hole.
Have your unmanaged trees grown over the years into ordinary backdrops now ignored by the eye?
Or are the trees on your golf course tailored by an arborist service that understands that running a golf club is a business and that the trees have to encourage players to choose your course over the next.
Our golf club tree service will train your trees to grow into magnificent works of art adding value to your fairways and greens.
The effects of proper golf course tree management will be obvious to golfers.
Standing on a tee and looking down the fairway, the view of carefully trimmed trees will create a stunning landscape. Approaching a properly pruned tree along a golf cart path will reveal sculptural forms which catch the eye.
Overly shaded areas can be eliminated by having your golf tree service trim branches to open up areas within the tree. Tree removal is sometimes required, because many golf courses are overgrown with too many trees once they mature.
While your grounds' staff may be able to manage ongoing corrective pruning to remove dead, storm damaged or diseased branches, some golf courses get behind in pruning since turf maintenance takes priority, so you may periodically need to turn to an outside tree service to catch up.
You should always consider a specialist tree service for selective pruning, given that it requires more knowledge of tree growth and safety. Selective pruning is the art of knowing which tree limbs to remove in order to encourage a better future for the tree's appearance and health.
Younger trees need to be trained using selective pruning to reach their future potential.
Trees that aren't managed well will degrade a golf course over time. The course no longer plays as the golf course architect intended. Unmanaged trees reduce the field of play, make it hard for golfers to see shots to the green, increase the time needed to play a round, and make a golf course less fun to play.
Call 0435 086 323 or contact us